Status: Finished
Old Trim in New Home
Even the trim and baseboard in this new home is vintage.
Miller Stair
Would you know this was ever anywhere else? Used stair parts in a brand new home!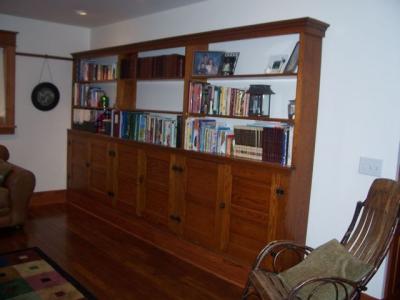 Miller Built In 2
This bookcase began its use in a pastor's study about 100 years ago. Today it is enjoyed by a family in their new home.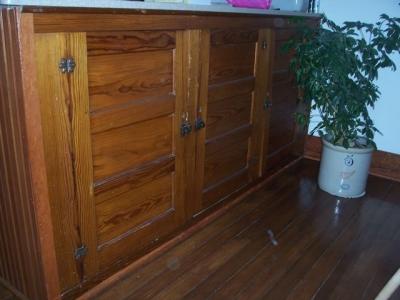 Miller Built In
This built-in one of many old features in new construction. This couple did a wonderful job of building a new house, bringing the quality and character of the old woodwork to make you wonder just how old a house is it?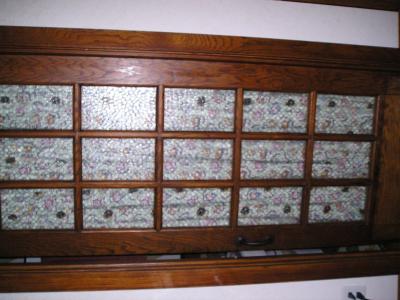 Old School Door
Utilized in a restaurant bathroom — quaint!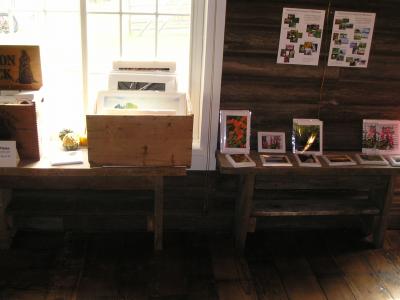 View 2 of Art Gallery
Closer View of Oak Colonnade
School Door Conversion
Much of the original glass in these vintage school doors and transom windows was replaced to create the stained glass art effect by the owner's father.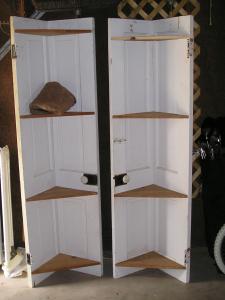 Repurposed Doors
Repurposed doors
As If It Were Always There
Game room was finished with old doors and woodwork just like the rest of the house.