Status: New
Lighting:W1016
Matching pendant light also available (LF:P1016)
Porch Pillars with Ionic Capitals
PorchPart:Pil607.  3 full and 1 half available.
Well -Cared-For 5 Panel Doors
5 beautiful doors with jambs and 5 more without jambs, including 28″, 30 and 32″ widths
2-pc Baseboard
36″ Victorian 5-Panel Double Doors
These French-opening sets cannot be mimicked — exquisite yellow pine in beautiful condition.  One pair (D-Fr5503) available.
French-opening 36″ doors
Another view of these wonderful sets, only 1 remaining.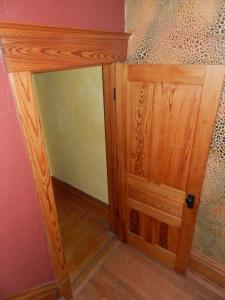 Victorian 5-Panel Doors
Stair Parts
Staircase 481